Helping you Navigate Rehabilitation and Transition to Careers
The NRTC on Blindness and Low Vision is committed to enhancing employment outcomes for people with vision loss. Whether you are navigating the vocational rehabilitation process, just beginning to consider careers, or seeking to gain or maintain employment, our webinars and podcasts are designed to help you along your journey. Our training staff will provide interactive and informative webinars and stimulating podcasts that will include knowledgeable guests.
Check this page for announcements about upcoming webinars, postings of recordings of past webinars, and releases of new podcasts.
---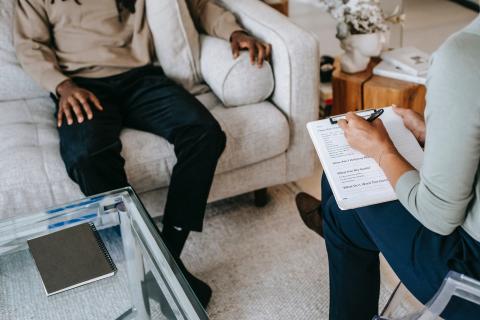 Upcoming Webinar
When: Wednesday, October 13, 2021
What time: 1:00 PM CST
Title: Navigating the VR System: Services are Better When We Work Together
Webinar description
For people with blindness or low vision who are receiving VR services or are considering applying, it is important to understand how the process works. In this webinar, the role of the rehabilitation team will be discussed with a primary focus on the consumer and rehabilitation counselor relationship. This webinar will include a panel of past VR consumers who are gainfully employed and practicing VR counselors.
---