The 4to24 app is a free resource for parents of children and youth who are blind, have low vision, or are deaf-blind with additional disabilities. It covers ages 4 to 24 years, to go from preschool age into young adulthood and early career.  
If you're a parent, the app provides information, activities, and links to resources to inform you about skills and experiences that would be helpful for your child as he or she grows.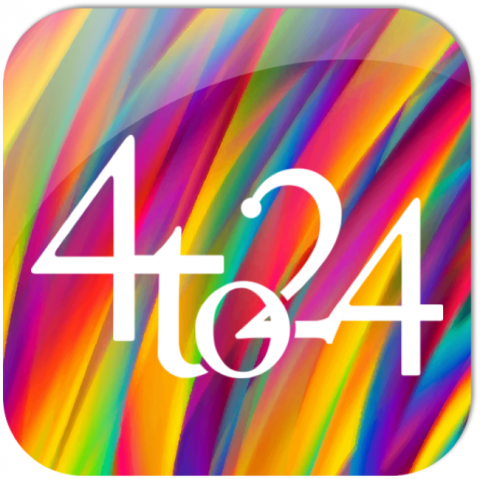 Information is provided in two general formats: one focused on children and youth who are blind or have low vision, and another focused on deaf-blind children and youth who may also have additional disabilities. 
The information for blind or low vision youth focuses on building independence over time to prepare your son or daughter for successful employment and independent living as an adult. Modules of information are included on topics like building social skills, literacy, technology, academics, and daily living skills. 
For youth who are deaf-blind, information also focuses on building skills and independence over time, with particular attention to topics like developing a communication system, and creating a profile of the youth's abilities and preferences to share with a support network. It offers suggestions for activities that are flexible for a broad range of ability levels.
Modules are self-paced (no deadlines!) so you can use the information at your convenience.
Youth with blindness or low vision who are ages 16 to 24 can also use the app and will receive information about the same topics, written specifically for a younger audience.
The app is free to access for parents or youth. To sign up, download the app and create an account by registering as a new user. The app will ask for some basic information and then may ask you to complete a checklist of skills or activities the youth has already accomplished, so that it can start you at the right level.
The app is available on the iOS App Store and on Google Play. 
To access the app using your web browser, click below:
Get Started with the 4to24 App
Download our 4to24 App Frequently Asked Questions for answers to questions, such as
What can I expect from the app?
What topics are covered?
Where is it available?
Consider watching the following videos for demonstrations of the app:
Are you a professional and interested in the 4to24 content?
It's free and available to anyone, but it is written directly to parents. With that in mind, we do have an online option where professionals can sign up to view the modules! Learn more on our 4to24 Portal for Professionals webpage. 
For more information, contact Karla Antonelli at kantonelli@colled.msstate.edu, or call 662-325-2001.