Timothy L. Jefferson knew he would lose his eyesight from an early age. Knowing that, he set out to create a higher standard for himself of how blind or low vision (B/LV) people are represented in the workplace.
At age 16, Timothy was diagnosed with retinitis pigmentosa (RP). He experienced a gradual decline in his vision and stopped driving at age 20. During this time, he started college and graduated with an associate degree. He took a break from college and went to orientation training to learn alternative blindness skills.
After completing orientation training, he pursued his bachelor's degree in sociology with an emphasis in criminal justice and a master's degree in community counseling. Timothy began his professional career at Boys Town in Omaha, Nebraska as an Assistant Site Coordinator. He coordinated and conducted professional workshops at the local and national levels. Timothy worked for the Nebraska Commission for the Blind and Visually Impaired for several years, and he now works as the Regional Reemployment Services Manager for the Nebraska Department of Labor.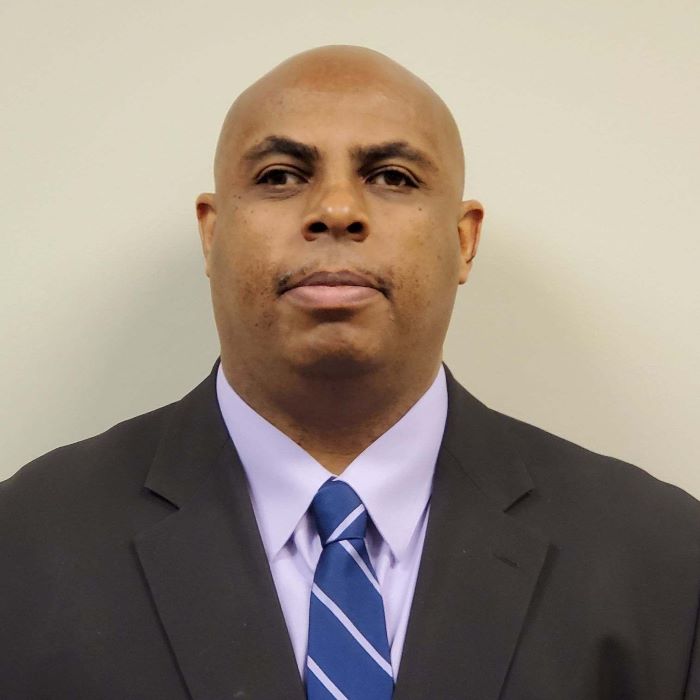 His daily work involves managing three programs that represent veterans, unemployment insurance, and the Wagner-Peyser Act. All focus on employment success. Timothy oversees a staff of eleven people who work and provide services to individuals looking to connect with employment resources. He is involved in management, employer engagement, and coordinating ways to help job seekers.
Timothy uses JAWS, the LyriQ, and Open Book at work to access the information he needs to perform his job. He also works primarily with Microsoft Office products such as Word and Excel because they are accessible with his assistive technology.
"The greatest obstacle I face at work is working with websites that are not accessible," he says. Timothy works with accessibility and IT professionals to apply customizations to JAWS for websites that he finds are not accessible with screen readers.
Timothy has a passion for helping others succeed in employment. As a blind individual, he finds that one of his greatest career highlights is being an example of what blind individuals can do. He shares that he tries to "set a higher standard than what society says I should be able to do."
Aside from his work, he enjoys reading, working out, and watching sports. His work has driven him towards being the best version of himself. His advice for B/LV youth is never to say you can't do something until you try, and whatever success you have, pay it forward.