Rather than hold him back, vision loss has given Evan Schwerbrock a competitive edge. After suddenly losing his vision in 2014, Evan is paving the way for himself in the field of health and fitness.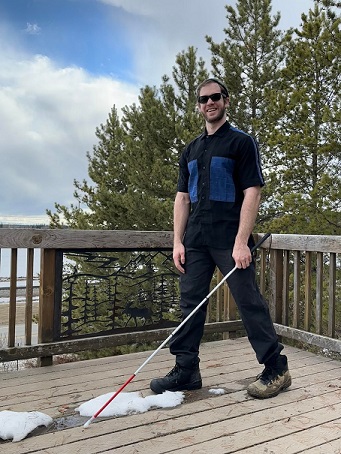 Since middle school, Evan has been interested in sports and fitness. He pursued that dream and received his bachelor's in Health Science from Bradley University.   
Soon after graduating, life quickly changed as he went from 20/20 vision with correction to legally blind. Playing on a recreational volleyball team, he was an asset to the team's win one week, and the next, he could not see where the ball was moving. Evan learned that he had Leber Hereditary Optic Neuropathy, an inherited form of vision loss.   
Refusing to let his vision loss hold him back, Evan went on to complete his master's in Kinesiology from the University of Illinois-Chicago and become certified as a personal trainer and fitness nutrition specialist through the National Academy of Sports Medicine.   
Evan has worked as a fitness trainer at a chiropractic clinic, strength and conditioning coach, fitness instructor, and adjunct professor of physical education. With many fitness accomplishments, Evan has learned to make adaptations and use accommodations to meet his goals. 
While working on his master's degree in Chicago, Evan did not use any adaptive tools to help him navigate his surroundings. After tripping and almost falling a few times, he visited his local Lighthouse to get a white cane and later had formal orientation & mobility training.   
In the years since his vision loss, Evan founded his fitness brand, Cane & Able Fitness. He now has a fitness blog and does in-person and virtual fitness consultations.  
In terms of accommodations, Evan uses ZoomText or large monitors to do everything related to paperwork. In the gym, he prepares his environment to set himself up for success. He is big on preparation and setting the tone early by being open with clients about his visual impairment. By setting up the gym before a client meeting, he knows where the equipment is and can direct people in its use.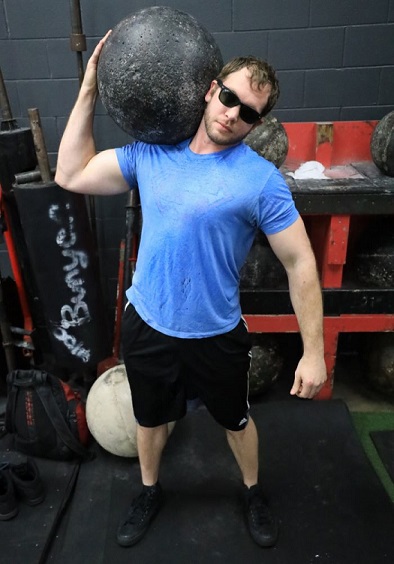 Evan considers working at the chiropractic clinic and being able to help people strengthen their physical health a career highlight. Evan also has many personal accomplishments. He has competed in the Strongman competition and was the Illinois Strongest Man in 2019. To compete at this caliber, Evan has learned how to use adaptations. With a strong support system, he uses audible queues from his coaches and takes time to feel where things are and learn about his environment ahead of each competition.
Evan believes that his vision loss has been a strength that allows him to help others who are blind or have low vision improve their health. Learning to be healthy through fitness without getting injured opens a world of opportunities.   
To learn more about Evan and Cane & Able Fitness, visit his website.