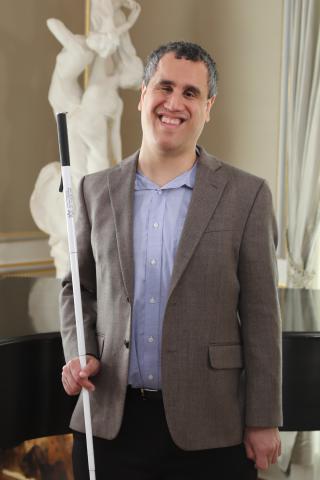 Dr. Cary Supalo started losing his vision when he was seven years old due to familial exudative vitreoretinopathy (FEVR). His vision loss continued to deteriorate, and he is now totally blind. Dr. Supalo's creativity and problem-solving skills drew him to the field of chemistry. He earned his undergraduate degree from Purdue University in chemistry. He continued to earn his master's and a doctorate in chemistry from Pennsylvania State University.
Dr. Supalo is currently a research developer at Educational Testing Service (ETS), where he oversees accessibility testing and conducts usability studies on computer-based, high-stakes testing programs. In this position, he also assists with designing and developing science-based test items for K-12 education. In 2018, he received a prestigious presidential award from the ETS's president and CEO for contributions to supporting corporate accessibility initiatives.
Dr. Supalo utilizes various assistive technologies - a screen reading program called JAWS, a refreshable braille device, a white cane for independent travel, and smart technologies for routine office tasks.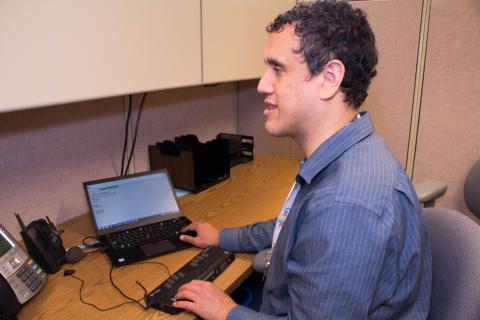 Along with his work as a research developer, he founded Independence Science. This company works to raise the bar for hands-on learning in laboratory science education for students with blindness and low vision. Dr. Supalo also serves as the co-chair for the World Wide Web Consortium (W3C) chemistry community group to help make digital chemistry content accessible to blind students.
Outside of work, Dr. Supalo is active in professional organizations, including the American Chemical Society and National Federation of the Blind. He enjoys traveling, reading audiobooks, and meeting new people. Dr. Supalo encourages youth with visual impairments to "follow paths where they are valued for their intellectual contributions versus their physical labor." He also encourages individuals to become involved in consumer organizations, rely on social networks, and become truly comfortable with their blindness. Dr. Supalo believes that by becoming involved, you can help others.
Last updated October 2020
(photos used by permission of Independence Science)