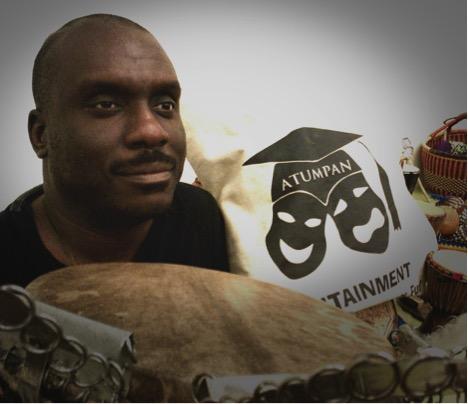 Corey "the Talented Blind Guy" Staten is a museum educator at the Children's Museum of Virginia (CMOV), and has been with them for 5 years. He creates and presents educational programs for school groups, based on science curriculum objectives set forth by the Virginia Department of Education. Corey uses JAWS to access work related emails, to conduct research on the internet, to complete contracts and invoices, and to write press releases for event promotions.
Corey is totally blind. He lost his vision at the age of 19 due to a condition called pseudotumor cerebri-false brain tumor. The condition was a reaction similar to post-viral meningitis, which caused inflammation within the fluid surrounding the cerebral-spinal sheath. The inflammation caused pressure on the optic nerve, depriving it of blood and oxygen. After an operation intended to save his vision, Corey awoke to a world of darkness.
However, Corey's vision loss does not slow him down. In addition to working at the Children's Museum, he is also the founder of an arts education ensemble called Atumpan Edutainment (AE). Founded in 1998, AE has grown from a hobby into his own personal business venture. The AE ensemble travels throughout the Mid-Atlantic Coastal Region teaching core curriculum academic objectives for social studies and science via world music, folklore, and dance.
Additionally, Corey is an accomplished playwright with several stage-play scripts produced at several local theaters including The Hurrah Players Family Theater, the Crispus Attucks Cultural Center, the Chrysler Museum's Kaufmann Theater, and Willett Hall.
Corey's success is attributed to creativity, faith, family, and friends. He said, "One who is vision impaired has to adapt to the sighted world every day. Being able to think on my feet, having a strong sense of faith that anything is possible, and having a great network of family and friends who stand behind me with encouragement is great. Also, having co-workers and supervisors who are willing to view my blindness as a different ability versus a disability allows both parties to capitalize on my talents."